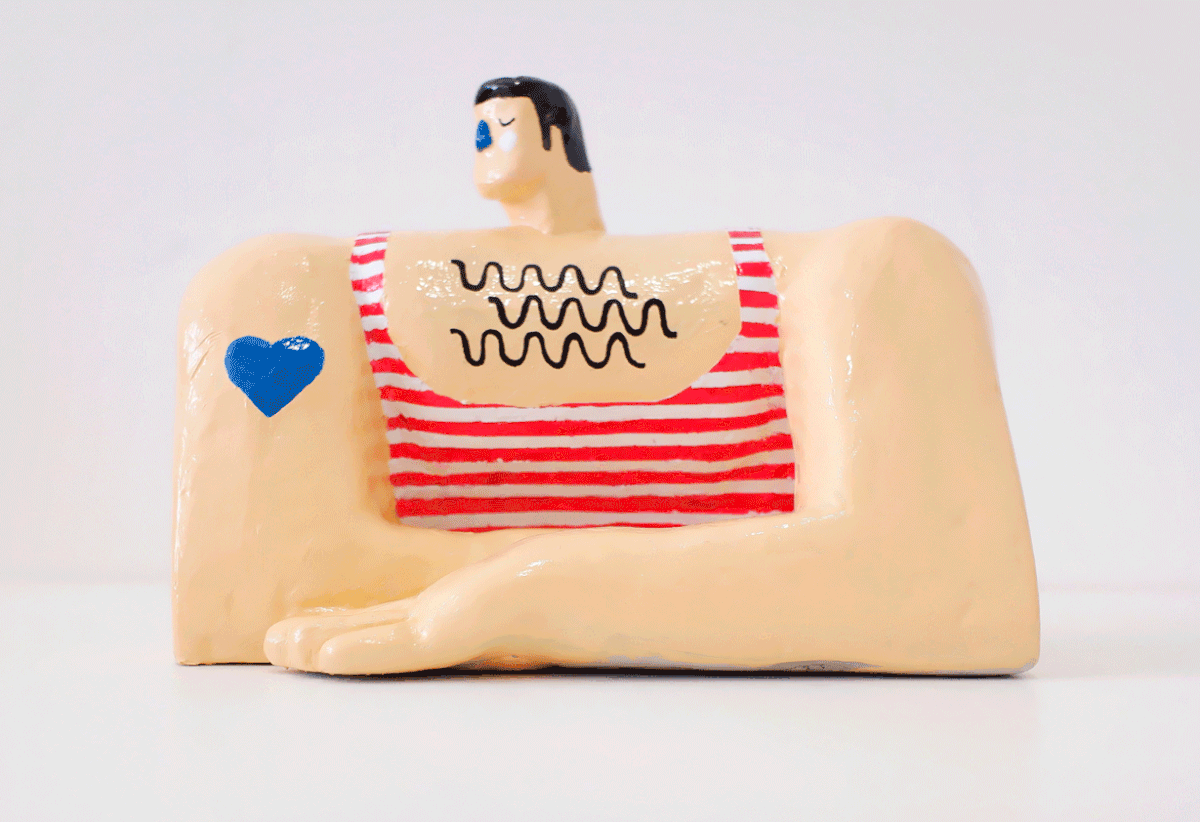 Chest Hair Ballad – Tiago Galo
Clay + epoxy resin with enamel paint.
Unique piece, 2020
Size – 20x 8x15 cm


THE LEILÃO DE OXIGÉNIO (OXYGEN AUCTION) brings together more than 30 artists with a common purpose: to make sure Portuguese art never stops breathing. Through an online platform the goal is to buy and sell unique artwork with unrepeatable opportunities, to oxygenate Portuguese art, and continue to impulse and flood the culture in our country.

It will start at 10am on June 17th and will end at midnight on June 21st.
It's open to all public by a free registration. Anyone interested can see the artworks and place their bids.